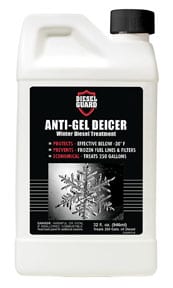 Marvin Griffin, President of ValvTect Petroleum Products has welcomed the opportunity to team up with Better Diesel FBC, Inc. to distribute Better Diesel FBC (Fuel Borne Catalyst) and work on other projects including new product development.
"ValvTect has the expertise to help market this unique product to fuel distributors, fleets and truck stops throughout the country through our vast distribution network," Griffin said. Whether treating individual units or bulk storage tanks, there are convenient easy-to-use containers for all.
Jane Gates, Founder of JKG Fuel Solutions and CTO of Better Diesel FBC, Inc. is pleased with the new alliance. "We were looking for a partner like ValvTect that we could work with to help bring our product to the masses and ValvTect® is in the unique position to be able to distribute nationally to our key markets," Gates said. "We look forward to developing mutually beneficial products and marketing programs in the future," she added.
Better Diesel FBC is an improvement over older technology catalysts. Not only does the product provide the same catalyst benefit such as proven fuel economy improvement, more power, dramatically lowered soot emissions and fewer active regens, it also provides the benefits of a "best in class" diesel detergent that cleans up fuel injectors and keeps them clean, including stubborn internal injector deposits.
Better Diesel FBC is available in 16-oz., 1-gallon, 5-gallon and 55-gallon containers.
More about ValvTect Petroleum Products:
ValvTect Petroleum Products is the largest supplier of fuel additives to the nation's fuel distributors that supply specially formulated fuels under its brands of ValvTect® Marine Fuels, Diesel Guard™ Premium Diesel, ThermoGuard™ Heating Oil, AgriGuard Farm Fuel, Lumin™ LPG propane additives, BlueMoon® filtration systems and BioGuard®. It is also a major supplier to the nation's largest fleets and engine manufacturers.
More about Better Diesel FBC:
Better Diesel FBC, Inc. manufactures and distributes Better Diesel FBC, a proprietary diesel fuel combustion improver additive. Recently completed engine tests resulted in an increase in fuel economy of 14% after consistent use of Better Diesel FBC in a 550 hp, 2016 Cummins diesel engine . This scientifically rigorous fuel consumption study was conducted by a 3rd party using EPA approved methods. Better Diesel FBC is manufactured in the USA.
For more information about Better Diesel FBC, Inc., call 855-501-1005 or visit www.betterdiesel.com. For more information about ValvTect Petroleum Products or to place your order call 800-728-8258 or visit www.valvtect.com.